What Should You Know About Calculating Loss of Consortium?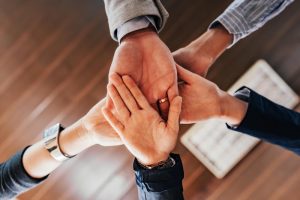 Some Florida personal injury and wrongful death cases involve loss of consortium, a specific claim that falls under the category of "non-economic" damages. Below, we will discuss what loss of consortium means, how to determine the value of a loss of consortium claim, and how to support this kind of claim.
If you have additional questions regarding loss of consortium, the West Palm Beach personal injury lawyers of Schuler, Weisser, Zoeller, Overbeck & Baxter P.A. are ready to offer you personalized advice. Call us at 561.689.8180 for a free, no-obligation case review.
What Loss of Consortium Claims Mean
"Loss of consortium" typically refers to loss of companionship and intimacy between spouses, but it can take several distinct forms, including:
Marital Loss of Consortium
Legally speaking, "consortium" is another word for "companionship," usually in the sense of marriage. An individual making a loss of consortium claim is typically the spouse of an injured or deceased person. Through this type of claim, the claimant can seek compensation for the loss of "affection, solace, comfort, companionship, conjugal life, fellowship, society, and assistance so necessary to a successful marriage" due to their partner's injuries or death.
Loss of consortium claims are allowed in Florida thanks to Gates v. Foley, a case heard in the state supreme court in 1971. Mrs. Gates was seeking compensation for losing her husband's companionship after Foley, a negligent driver, caused him to become permanently disabled in a car accident. The justices affirmed a federal appellate court ruling that previously granted a spouse the right to sue for loss of consortium.
Loss of Filial Consortium
Unfortunately, some personal injury or wrongful death cases involve children. Loss of filial consortium claims allow parents to seek compensation for lost companionship and services to the household if their child is seriously harmed or killed due to someone else's negligence. For parents to make this claim, their child must be/have been a legal minor at the time of the accident.
Loss of Consortium of a Parent
Parents provide companionship and comfort to their children, and Florida statutes recognize this unique relationship as a form of "consortium." If a negligent party injured a child's parent and the parent now has a permanent disability, Title XLV.768.0415 allows their children to demand compensation for "permanent loss of services, comfort, companionship, and society."
Guidelines to Claim Loss of Consortium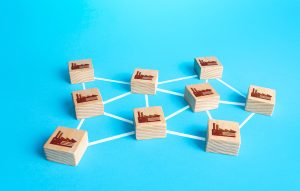 If you are building a case for compensation involving loss of consortium, you must prove that you actually suffered this type of loss, as with any other type of claim. For example, if you are claiming loss of consortium after your spouse was injured or killed due to misconduct, you'll need to establish several facts. You must show that you were married at the time of the accident, that the defendant's behavior was careless in some way, that your spouse's injury or death resulted directly from the defendant's negligence, and that you have lost companionship, intimacy, etc. with your spouse as a result of their condition or death.
Factors in Calculating Loss of Consortium
Loss of consortium falls into the category of "non-economic" damages. As such, you and your legal team must assign a dollar value to a non-monetary loss. Calculating loss of consortium is an intricate process, and if you are making a loss of consortium claim involving your spouse, you should consider:
Your inability to enjoy your friendship with your spouse as you did before
Your inability to enjoy sexual or physical intimacy with your spouse
Your spouse's inability to help you with household tasks
Your spouse's inability to help you parent your children together
Additional emotional stress ("pain and suffering") you are experiencing due to loss of consortium
There are different ways to calculate the value of your claim, but they all end in an approximate fixed monetary value or range for insurance negotiations and trial purposes. It is essential to document how you calculate the amount you are claiming.
Legal teams often calculate loss of consortium alongside other non-economic losses, such as pain and suffering or lost quality of life. In this case, two of the most popular calculation methods are:
Per-diem method – You determine the value of your partner, parent, or child's companionship per day, then multiply that amount by the number of days since the accident.
Multiplier method – You multiply your economic losses (for example, medical bills) by a certain amount. The multiplier will depend on the severity of the accident: the higher the number, the more impactful your loss is.
Unlike some other states, Florida laws do not limit the amount of non-economic damages a claimant may demand or receive.
Consult a West Palm Beach Loss of Consortium Attorney
Determining loss of consortium is a highly individualized process, and non-economic losses in general can be difficult to quantify without a lawyer's help. You must consider the circumstances of the accident and the value of your spouse's, parent's, or child's companionship. At the Palm Beach County personal injury firm of Schuler, Weisser, Zoeller, Overbeck & Baxter P.A., we have extensive experience helping clients calculate loss of consortium and are ready to fight for the compensation you deserve. Give us a call today at 561.689.8180 for a free, no-obligation case review.