Personal Injury Lawyer for Dysfunction of Body Part or Organ
If you're a medical provider treating a patient for serious dysfunction of a body part or organ and their insurance company underpaid or denied the claim, do not hesitate to reach out to Schuler, Weisser, Zoeller, Overbeck & Baxter P.A.. You might be entitled to reimbursement for the expenses you're owed for the treatment you provided.
As a chiropractor, surgeon, physical therapist, or another healthcare professional, you likely know what's involved in a personal injury protection (PIP) claim. Florida law requires everyone who operates a motor vehicle to purchase and maintain PIP coverage. The minimum limit to cover a person's medical care and other incurred costs following a car accident is $10,000.
One particular injury covered under PIP law is known as serious dysfunction of any bodily organ or part. This is considered an emergency medical condition (EMC), a medical condition involving acute severe symptoms. When you or another physician determines your patient has an EMC, they should receive the PIP benefits they need to treat it.
The Florida personal injury insurance attorneys of Schuler, Weisser, Zoeller, Overbeck & Baxter P.A. understand the challenges of providing the medical care and services your patients need without receiving proper reimbursement from the insurance company. It affects not only your practice but also your patient's well-being. If their PIP insurer denies their claim, they might not have the financial means to afford out-of-pocket expenses.
You deserve to have an experienced and dedicated legal team on your side to be your advocate. We will help you fight the insurance company for the payments you deserve. Call Schuler, Weisser, Zoeller, Overbeck & Baxter P.A. at 561.689.8180 today for your free consultation.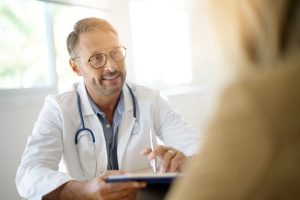 What Is Serious Dysfunction of a Body Part or Organ?
Dysfunction of a bodily organ or part means the organ or body part doesn't perform its normal function. The injury must be severe enough to limit or eliminate a person's ability to use the body part or organ as expected.
For example, if your patient lost their leg in a car accident, they can't walk as they were able to before. That can have a significant effect on their daily life and routine.
Common examples of serious dysfunction of a bodily organ or part include:
Kidney damage and failure
Loss of limb or amputation
Crush injuries
Severely broken bones in multiple places
Multi-organ failure
Chronic pain
Heart failure
Permanent bodily disfigurement
Burn injuries on multiple parts of the body or covering a large portion of the body
Spinal cord damage or paralysis
Lung damage
Loss of motor skills
Traumatic brain injury
This isn't a comprehensive list of all bodily organ and part dysfunction that PIP insurance could cover. Consult an experienced lawyer to determine whether your patient's insurance company should reimburse you for the services, treatment, or devices you provided.
Common PIP Insurance Cases
At Schuler, Weisser, Zoeller, Overbeck & Baxter P.A., we have experience taking on various cases involving PIP claims. We can represent radiologists, physicians, hospitals, and other medical providers who treat Florida car crash victims. It is your right to pursue the money you're owed from the insurance carrier for their mistreatment.
The most common PIP insurance issues we represent our clients in include:
Delayed payments
Underpaid claims
Denied claims
You expect the insurance company to make the necessary reimbursement payments for the bills you forward to them after treating your patients. If they underpay the claim or deny it entirely, you could face economic difficulties.
Helping your patients is a priority, but you also need to make money to continue providing the necessary medical care to accident victims.
With over 40 years of experience, the attorneys of Schuler, Weisser, Zoeller, Overbeck & Baxter P.A. can assist you with your case and help you hold the insurance carrier liable for their misconduct.
Requirements Under Florida No-Fault Law
The no-fault law requires an individual injured in a car accident to file a PIP claim before they can pursue compensation from the at-fault driver's liability carrier. As long as the patient starts treatment within fourteen days of the crash and their doctor indicates they have an EMC, their insurance company should cover up to 80 percent of all necessary and reasonable medical expenses based on the policy limit.
PIP coverage can include services, such as:
Surgical procedures
Overnight hospitalization
Ambulance transport
Diagnostic and laboratory tests
Rehabilitation
Medical devices
After you send your patient's bills directly to their PIP insurer, you become the lienholder. That means the insurance company should reimburse you for the services you provided after reviewing the charges. Contact us today.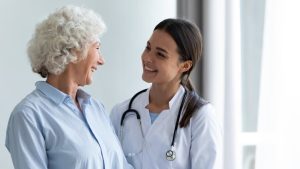 Common Reasons for Denied, Delayed, and Underpaid Insurance Claims
Your patient's PIP carrier might deny the claim, provide less reimbursement than you deserve, or delay paying the claim for multiple reasons. The most common include:
Your patient didn't meet the 14-day requirement of starting medical treatment within 14 days of the accident
The insurance company claims there's evidence that the patient's injury isn't related to the car accident
The insurer's selected physician performed an independent medical examination and determined your patient's dysfunction of a bodily organ or part doesn't qualify as an emergency medical condition
Your patient exhausted the limits on their PIP policy for covered medical bills and other costs
The insurance company didn't receive your patient's bills on time
The PIP carrier made an error while inputting the necessary codes to determine whether you deserve reimbursement for your services
The insurance carrier claimed your patient didn't disclose the required information while applying for PIP coverage
Your patient's treatment isn't necessary or reasonable under the no-fault law
If your patient's PIP insurance carrier denied, underpaid, or delayed the claim for any reason, you should reach out to Schuler, Weisser, Zoeller, Overbeck & Baxter P.A. to discuss what happened. We can review the circumstances to determine whether you're eligible to file a lawsuit against the insurance company to recover your owed costs.
Contact Us
Schuler, Weisser, Zoeller, Overbeck & Baxter P.A. is ready to represent you in your case against the insurance company for their misconduct while handling your patient's PIP claim. You can depend on our experienced legal team to provide the services and guidance you need to pursue the payments you deserve. We will handle every step of the legal process, so you don't face the burden of filing a lawsuit yourself.
If you sent your patient's bills to their PIP carrier and haven't received adequate reimbursement, call Schuler, Weisser, Zoeller, Overbeck & Baxter P.A. for your free consultation at 561.689.8180, or reach out to us online.