Are you treating a patient for an emergency medical condition following a car accident? Did their PIP insurer underpay, delay, or deny the claim, resulting in medical bills that haven't been adequately reimbursed? If so, you might be entitled to compensation for the money you're owed for the services you rendered. You should call the Florida personal injury insurance attorneys of  Schuler, Weisser, Zoeller, Overbeck & Baxter P.A. immediately to discuss your legal options.
Serious jeopardy to patient health is an injury that qualifies as an emergency medical condition. As a medical provider, you likely understand an EMC allows a patient to recover the full coverage listed on their PIP policy as long as they meet the requirements under state law.
Unfortunately, many insurance companies will unfairly deny the claim or make insufficient payments to a doctor, facility, or another healthcare professional. When that happens, you have a right to pursue legal action to recover the reimbursement payments necessary to satisfy your patient's bills.
At Schuler, Weisser, Zoeller, Overbeck & Baxter P.A., we understand the frustration of dealing with an insurance company's misconduct. You won't have to face them alone. Our legal team will advocate for your rights as a medical provider and seek the maximum compensation you deserve. Call us at 561.689.8180, or contact us online for your free consultation to learn more about how we can help.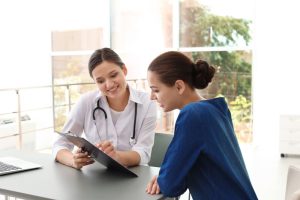 PIP Cases Schuler, Weisser, Zoeller, Overbeck & Baxter P.A. Takes
At Schuler, Weisser, Zoeller, Overbeck & Baxter P.A., we represent insurance companies in cases involving PIP insurance claims. Whether you're a hospital, radiologist, chiropractor, or another type of medical provider, we could help you pursue reimbursement for the treatment you provided for your patient after their car accident.
Common issues that arise during PIP claims include:
Denied claims
Delay in reimbursement payments
Underpaid claims
Schuler, Weisser, Zoeller, Overbeck & Baxter P.A. understands the importance of receiving payment for your medical services. You can't earn a living if you're left with unpaid bills from a patient's PIP insurance company. Do not hesitate to call us if you face any of these issues above or another problem with a PIP claim you have. Contact us today.
What Is Serious Jeopardy to a Person's Health?
Serious jeopardy to patient health is considered an emergency medical condition (EMC) under state law. An EMC is a medical condition causing acute and severe symptoms that could seriously jeopardize a person's health without immediate medical attention.
Serious jeopardy to patient health could involve injuries, such as:
Severe and persistent bleeding
Sepsis and other infections
Loss of limb or amputation injury
Severe traumatic brain injury
Significant burn injuries
Lung damage, causing breathing issues
Loss of consciousness
Paralysis
Major broken bones
Kidney failure
An accident victim's injury must meet the definition of an EMC to qualify for full PIP coverage. They must also begin treatment for their injury within 14 days of the car crash.
The minimum required limit someone can include in their policy is $10,000. If your patient purchased the minimum coverage and meets the PIP requirements, the insurance company should cover their medical expenses.
PIP coverage can include medical costs, such as:
ER and hospital visits
Overnight hospitalization
Prosthetics and other medical devices
Rehabilitation
X-rays, CT scans, and other imaging tests
Surgical costs
Laboratory tests
Physicians, technicians, and other healthcare professionals' bills
If your patient sought any of these or some other treatment necessary for the injuries they suffered, it's crucial to consult a lawyer to determine whether your services deserve reimbursement from the insurance company. Contact us today.
Common Disputes Involving PIP Claims
Sometimes, insurance companies will deny or underpay an insurance claim because of an error on the medical provider's part. However, an insurance company often uses unfair reasons to deny or underpay a claim to avoid reimbursing the healthcare professional for the money they're owed.
The most common reasons for denied, delayed, or underpaid claims include:
Your patient didn't begin treatment of their injury within the 14-day timeframe of the accident required by PIP law
You didn't send your patient's bills to the insurance company on time
The insurance company claims the evidence provided during the claims process does not sufficiently prove your patient's injury occurred during the car crash
The insurance company used the wrong codes while inputting information regarding the services you provided and determining whether you deserve reimbursement payments
Your patient exhausted their total PIP limits available to compensate for their medical care
The doctor selected by the insurance company performed an independent medical examination and concluded your patient does not have an emergency medical condition making them eligible for PIP coverage
Your patient's medical treatment isn't reasonable or necessary according to PIP law
Contact Schuler, Weisser, Zoeller, Overbeck & Baxter P.A. right now if your patient's PIP carrier denied, delayed, or underpaid their claim for any reason. You should pursue immediate legal action to recover the costs owed to you. Contact us today.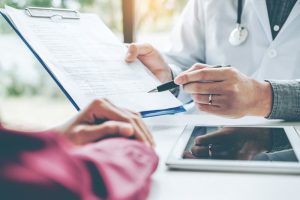 Filing a Lawsuit Against a PIP Insurance Company
If the insurance company provides a partial reimbursement or doesn't pay you at all for the medical treatment you provided to your patient, you must send them a written notice of intent to initiate litigation. You have to send this notice by certified or registered mail and request a return receipt.
If the insurance company doesn't respond and pay all overdue medical bills plus penalties and interest within thirty days of the notice, you can proceed with a lawsuit against them. However, if they provide the necessary reimbursement payment, including interest and penalties, you're not allowed to pursue further legal action.
Contact Us
Schuler, Weisser, Zoeller, Overbeck & Baxter P.A. has over 40 years of experience representing healthcare professionals in cases against insurance companies. Your patient's insurance carrier didn't reimburse you for your rendered services and should face the consequences of their misconduct.
You can count on our legal team to fight hard for your rights and seek the maximum compensation you deserve to cover the medical bills you submitted. You should not face the economic burden of not receiving the payment you need to keep your practice afloat.
If your patient's PIP insurer delayed, denied, or underpaid a claim, call Schuler, Weisser, Zoeller, Overbeck & Baxter P.A. at 561.689.8180, or contact us online today for your free consultation. We will be the advocate you need to get through this complicated legal matter and stay by your side until the end.