What Are Truck Driver Training Requirements?
Truck drivers don't need a formal education to drive commercial trucks. However, they must obtain a commercial driver's license and pass various tests. Commercial trucks are difficult to operate and require specific knowledge to maneuver around other vehicles safely and avoid causing accidents.
The actions of unqualified and inexperienced truckers can lead to collisions with the drivers of other vehicles. They don't know how to navigate through traffic or dangerous conditions. Commercial trucks are heavy and massive in size. If the driver brakes improperly, overloads the cargo, or turns too quickly, they could lose control and crash.
If you or a loved one has suffered an injury due to a truck, don't hesitate to contact the experienced legal team at Schuler, Weisser, Zoeller, Overbeck & Baxter P.A. today.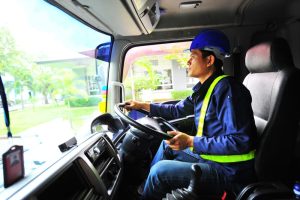 Regulations Entry-Level Truck Drivers Must Follow
Operating a commercial motor vehicle in interstate, intrastate, or foreign commerce requires prospective truck drivers to apply for a commercial driver's license (CDL). They also must meet requirements the Federal Motor Carrier Safety Administration sets and enforces, such as:
Provide the state with information required for a commercial driver's license
Surrender non-CDL licenses and commercial learner's permits held to the state
Pass a driving or skills test in a motor vehicle representing the type of vehicle the driver expects to operate or will operate and show proof of completing the required tests
Certify the motor vehicle used during testing represents the type of motor vehicle the driver intends to operate or will operate
Show proof of citizenship or lawful permanent residency
Certify the applicant does not carry a license from more than one state or jurisdiction and isn't subject to disqualification based on state law or the disqualification of drivers regulation
Meet requirements set by the Transportation Security Administration (TSA) if applying for a hazardous materials endorsement
Show documentation for proof of domicile in the state to complete the application
List the states of previous licensing to operate a motor vehicle in the last ten years
Entry-level truck drivers must receive instruction in the areas listed below for their training requirements:
Whistleblower protection – Employees have a right to ask their employer questions regarding safety procedures without termination or retaliation
Hours of service – Truck drivers should receive training on how to prepare a record of duty status, the maximum limits they can spend driving, off-duty hours required during shifts, and how to handle fatigue to prevent an accident
Driver wellness – Driver wellness should include information about basic health, such as why avoiding excessive alcohol use is necessary and diet and exercise regimens to follow
Qualification requirements – Truckers should understand their responsibilities, general qualifications to operate a commercial truck, medical certifications, disqualifications, and medical exam procedures
Trucker drivers receive a training certificate after completing the required training. Employers are supposed to keep a record of it during the course of the trucker's employment and until one year after the driver's employment has been terminated. Contact us today.
Regulations for LCV Drivers
Drivers applying for a longer combination vehicle (LCV) license must meet various requirements before operating an LCV. An LCV is a combination truck-tractor with two or more trailers or semi-trailers. It operates on the National System of Interstate and Defense Highways and has a gross vehicle weight of over 80,000 pounds.
Prospective LCV drivers must complete a written knowledge test administered by a qualified driver-instructor and a skills test administered by a qualified LCV instructor. They must answer at least 80 percent of the questions on the knowledge test correctly to pass. They also have to show they know how to safely operate and maneuver a longer combination vehicle. Contact us today.
Parties You Could Hold Liable for a Truck Accident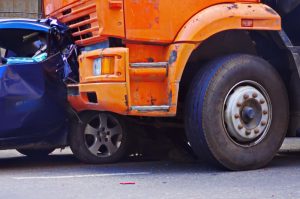 If you get hurt in an accident involving a commercial truck, you could pursue compensation. Although you might think the truck driver is responsible for causing the crash, other parties could be at fault. Even if the truck driver's actions contributed, their employer could be just as much to blame for hiring an inexperienced or unqualified driver.
Sometimes, motor carriers will hire new employees without performing background checks. They might be short-staffed and willing to hire anyone who applies. If the trucking company uses negligent hiring practices, they could be liable for the injuries you suffered in the accident.
Contact Schuler, Weisser, Zoeller, Overbeck & Baxter P.A.
At Schuler, Weisser, Zoeller, Overbeck & Baxter P.A., we've represented clients injured by the wrongdoing of others since 1978. We believe in holding negligent individuals and companies liable for the injuries they cause. You should not be forced to take on the responsibility of an insurance claim or lawsuit yourself. We can handle every legal aspect of your case on your behalf so you can focus on recovering.
Our Florida truck accident lawyers understand the financial burden accident victims can face. When you're already struggling to afford your medical bills and other expenses, you don't want to add legal costs to your plate. We take cases on contingency, so you don't have to pay us upfront for legal representation. We will only collect our fees and costs if we secure compensation for you.
If you were injured in a truck accident due to someone else's negligence, contact the Florida truck accident attorneys of Schuler, Weisser, Zoeller, Overbeck & Baxter P.A. today at 561.689.8180, or reach out to us online for your free consultation.