If you're a healthcare professional and the insurance company denied or underpaid a claim for the treatment of your patient's serious impairment of a bodily function, contact Schuler, Weisser, Zoeller, Overbeck & Baxter P.A. immediately. You should receive the reimbursement you deserve for the services you provided. We could represent you in your case against the insurance carrier and help you recover the money you're owed.
Surgeons, radiologists, physical therapists, and other medical providers are typically familiar with personal injury protection (PIP) insurance. Injured individuals can file PIP claims following a motor vehicle accident to compensate for their medical care, lost wages, and additional losses. State law requires drivers to carry a minimum of $10,000 in coverage.
PIP insurance should cover serious impairment of a bodily function suffered in a car crash. A medical provider can indicate their patient has an emergency medical condition (EMC) requiring treatment through PIP. Unfortunately, insurance companies can unnecessarily delay the claims process or deny the claim entirely, preventing doctors from receiving reimbursement for their medical bills.
You have a right to pursue compensation for a denied, underpaid, or delayed insurance claim.  The Florida personal injury insurance attorneys of Schuler, Weisser, Zoeller, Overbeck & Baxter P.A. are ready to help you seek the payments you deserve so you can continue to treat your patients. Call us for a free consultation with one of our Florida personal injury insurance lawyers today at 561.689.8180.
What Is Serious Impairment of a Bodily Function?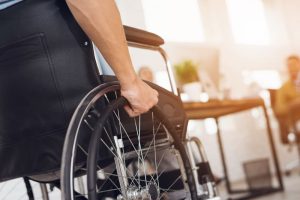 The definition for serious impairment of a bodily function is broad. This type of injury can include:
Disability
Severely broken bones
Paralysis
Loss of limb
Internal organ damage
The injury must affect the patient's lifestyle significantly. That means they struggle with work responsibilities and basic tasks. It doesn't have to be a permanent injury but should require emergency medical care, such as surgery and ongoing treatment. It can also lead to permanent scarring, disfigurement, or disability.
If you or another doctor diagnosed your patient with serious impairment of a bodily function, you should consult Schuler, Weisser, Zoeller, Overbeck & Baxter P.A. to determine if you deserve reimbursement from their PIP insurer. We can review the circumstances of the injury and obtain available evidence to prove your patient has what constitutes an emergency medical condition.
Common Issues Involving PIP Insurance Claims
Schuler, Weisser, Zoeller, Overbeck & Baxter P.A. has over 40 years of experience representing healthcare professionals dealing with disputes associated with PIP claims. Whether you're a hospital, anesthesiologist, radiologist, or another medical provider, we can help you with your case.
The insurance company mistreated you, causing financial strain for your practice. You should receive reimbursement for medical services you provided your patients, so you're not left with out-of-pocket expenses.
The most common problems doctors face during PIP claims include:
Underpaid claims
Delayed payments
Denied claims
We understand the importance of providing your patients with quality care, so they can heal and move forward with their lives. However, you also need to make money to continue helping people recover after devastating accidents. Schuler, Weisser, Zoeller, Overbeck & Baxter P.A. will advocate for your rights and hold the insurance company liable for their misconduct.
Florida No-Fault Law for Accident Victims
Florida is a no-fault state when it comes to motor vehicle accidents. That means that injured individuals must file a claim with their PIP insurer before pursuing compensation from the at-fault driver's insurance company.
Patients must seek treatment for serious impairment of a bodily function within fourteen days of the crash and have proof of an EMC diagnosed by their doctor. As long as they meet these requirements, the insurance carrier should cover up to 80 percent of reasonable and necessary medical costs up to the maximum PIP limit.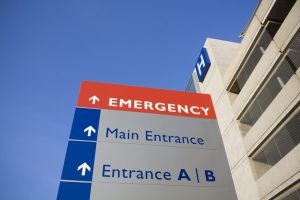 Coverage can include medical services, such as:
Rehabilitation
Surgeries
Laboratory and diagnostic tests
Hospitalization
Medical devices
Ambulance services
You become a lienholder once you submit your patient's bills to the insurance company. That means you're owed money for the medical services you provide. The PIP carrier should review the charges on the bills they receive and reimburse you for the cost of your services based on requirements under the no-fault law. If you have pressing questions, don't hesitate to contact our experienced legal team today.
Common Causes of Insurance Disputes
The most common reasons PIP insurers reimburse medical providers for less than the cost of their services, deny claims, and delay paying claims include:
The doctor hired by the insurance company performed an independent medical exam and determined the patient's injury isn't an emergency medical condition
The patient didn't begin treatment within the fourteen-day timeframe required by PIP law
The insurance carrier claims the policyholder didn't disclose information required during the application process
The insurer determined the patient did not suffer serious impairment of a bodily function in the crash
The PIP adjuster made a mistake while inputting the codes necessary in determining whether the medical provider should receive reimbursement
The patient exhausted their PIP limit for medical-related costs
The PIP carrier didn't receive the medical bills on time
If the insurance company underpaid, delayed, or denied your patient's claim, do not hesitate to contact Schuler, Weisser, Zoeller, Overbeck & Baxter P.A.. We have the resources and experience to determine whether you have a case to pursue against the PIP insurer. You can depend on our legal team to provide the guidance you need during this stressful ordeal, so you receive the compensation you deserve. Contact us today.
Contact Schuler, Weisser, Zoeller, Overbeck & Baxter P.A. Today
At Schuler, Weisser, Zoeller, Overbeck & Baxter P.A., our personal injury insurance lawyers know what it takes to get the job done. When you hire us, we will work hard to meet your needs and try to reach a favorable outcome. As a medical provider, you should be compensated for treating your patients after motor vehicle accidents. We are ready to hold the insurance company accountable for their wrongdoing and seek the justice you deserve.
We have built a reputation for our dedication and case results. Multiple prestigious organizations have recognized us for the legal services and the representation we provide. We've received awards from The National Trial Lawyers, Super Lawyers, and Best Attorneys of America, to name a few. We also hold an AV Preeminent rating from Martindale-Hubbell.
If you're a healthcare professional facing a delayed, denied, or underpaid claim from your patient's PIP insurance carrier, contact Schuler, Weisser, Zoeller, Overbeck & Baxter P.A. right now. We're available 24/7 to take your call and speak with you about your case. Call 561.689.8180, or reach out to us online for your free consultation.