How Does Mediation Work?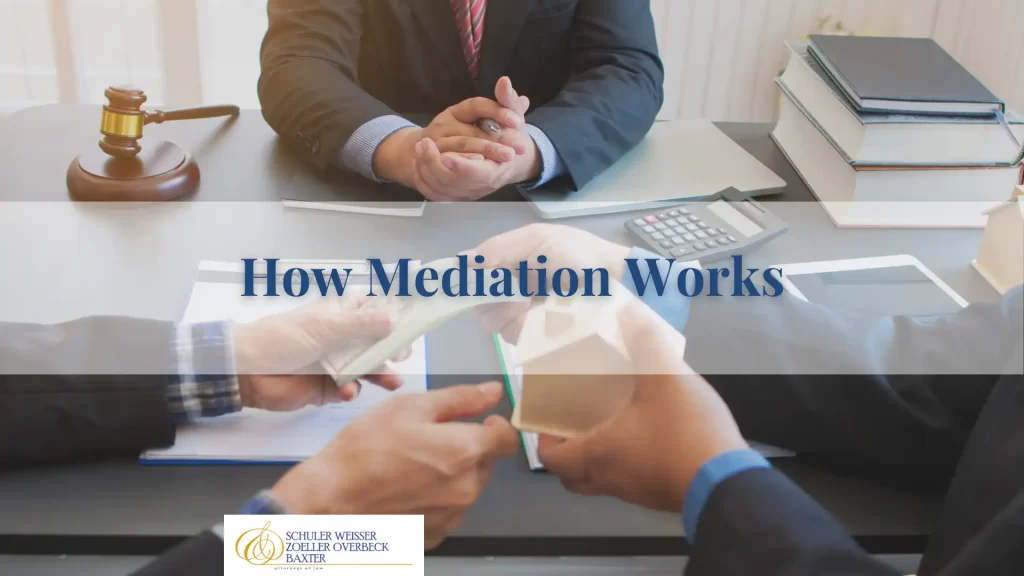 In a personal injury case, opposing sides attend mediation with a neutral third party in an attempt to negotiate a settlement. A judge might order mediation. However, either side can file a request for mediation and voluntarily participate. If a lawsuit goes to mediation, you, your attorney, and the defense team will try to resolve the matter before going to trial. Understanding how mediation works is essential for a successful negotiation.
What Is Mediation in a Lawsuit?
Mediation is one type of alternative dispute resolution (ADR) that plays a crucial role in personal injury cases, shedding light on how mediation works as opposing parties negotiate and seek resolution during the discovery phase of a lawsuit. Discovery involves opposing parties obtaining evidence from each other to build their cases.
A mediator facilitates the process. They hear both sides' arguments and demands before separating them into different rooms. The mediator goes back and forth between parties, offering suggestions on settling. The goal is to reach an agreement that benefits each side.
What Happens During Mediation?
Mediation begins with introductions. The mediator introduces themselves and goes around the room to ensure everyone knows each other and their roles in the lawsuit. The plaintiff and their lawyer always attend mediation. However, it might not be mandatory for the defendant to participate. Typically, the defense lawyer and possibly a representative of the insurance company attend.
Everyone must sign a confidentiality agreement before negotiations start. It allows each person to speak freely without worrying whether the opposing party will use what they say against them in court. Once the mediator receives everyone's signatures on the document, the plaintiff's attorney will give an opening statement.
An opening statement can be as long as the lawyer wants. Sometimes they only last a few minutes. Other times they're extensive and can be over an hour long. It depends on the circumstances of the case and what the lawyer hopes to address.
The plaintiff's lawyer can present photos, exhibits, videos, charts, records, and other evidence to discuss during mediation. The opening statement helps the defense team and mediator understand the elements of the case and what a jury will hear during the trial.
The defense attorney also has an opportunity to give their opening statement. They will address everyone on their side of the case and why they believe it's in the plaintiff's best interest to accept a settlement offer. If the defense team has a strong case, they will likely want to proceed with the lawsuit. However, they could provide a lowball offer to avoid the costly and time-consuming process of preparing for trial.
The defense lawyer will explain their reasoning for the settlement offer during their opening statement. They will discuss the evidence and try to establish that their case is stronger than the plaintiff's.
The mediator will separate opposing parties once opening statements conclude. They will conduct the rest of the meeting with both sides in different rooms. The mediator will go back and forth between the parties to learn more about the case.
They might ask questions and establish the weaknesses and strengths of both parties' cases to determine whether settling is beneficial. They can also work to convince either side to increase or reduce the settlement amount.
The mediator doesn't have the authority to enter judgments or decide on personal injury cases. Their job is to facilitate conversations between opposing parties and minimize arguments and negative feelings during negotiations. They will remind everyone of the risks of going to trial and recommend ways to resolve the matter.
What Happens After Mediation?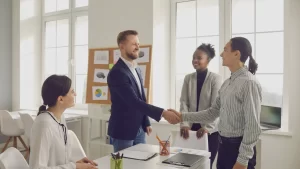 If mediation is successful, the plaintiff and defendant or insurance representative will sign a settlement agreement. The plaintiff's lawyer can file the agreement with the court for the judge to review. Once the judge signs off on it, the case ends.
Trial preparations will continue if mediation fails. Both sides will continue building their cases and gathering evidence to present to the jury.
Even if mediation doesn't end in a settlement, negotiations can happen any time before the jury issues a ruling. Scheduling another mediation might be possible if new information comes to light and changes either side's strategy.
Get Help with Your Personal Injury Case
Mediation can show you what to expect when trial proceedings start. You will learn about the evidence the defense lawyer might discuss in court and whether their case is stronger than yours. Trying to negotiate a settlement during mediation doesn't negatively affect you. The worst that can happen is that an agreement isn't reached. This is why comprehending how mediation works can be invaluable in this process.
Schuler, Weisser, Zoeller, Overbeck & Baxter P.A. has over four decades of experience representing clients in personal injury cases. You should not go through mediation or any aspect of a lawsuit alone. Let us help you pursue the compensation you deserve.
Call 561.689.8180 today for a free consultation with a Florida personal injury lawyer if you were injured in an accident due to someone else's wrongdoing.
Related Reading: