What Happens After Deposition in a Personal Injury Case?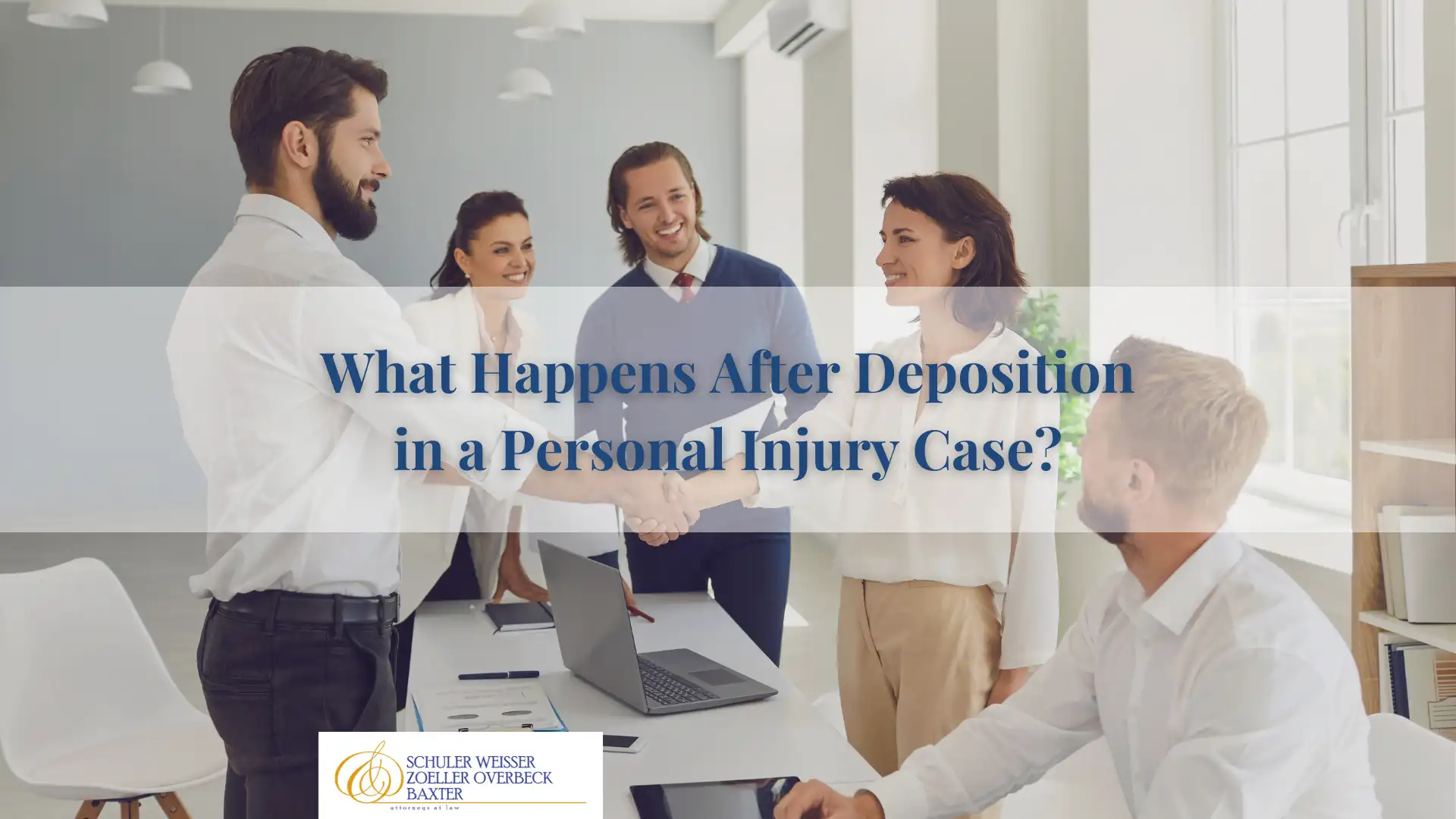 Completing your deposition can feel like a massive weight off your shoulders. It's a stressful and scary process for many. What comes next will depend on various factors, including how you conducted yourself while answering the defense attorney's questions.
Typically, the stages you go through after a deposition include:
Review the transcript – A court reporter will attend each party's deposition to record everything everyone says. They will create a transcript both sides can review. Your lawyer will likely meet with you to go over the transcript. They will look for errors that need to be corrected, check the defendant's testimony for inconsistencies or inaccuracies, and determine the strengths and weaknesses of your case.
Decide whether to depose another witness – Sometimes, interviewing another witness is necessary after discovering information during initial depositions. Your lawyer might depose another party involved in the case to obtain a clear picture of what happened. The deponent can be an eyewitness to the accident or an expert witness, such as a medical provider or accident reconstruction specialist.
Plan for negotiations – The defendant might admit guilt or provide details that benefit your case. Your attorney will determine whether to increase the compensation demanded and prepare for possible negotiations. Reviewing the deposition transcript might establish liability and improve the chance of a favorable outcome during settlement talks.
Attend an independent medical exam – The defense attorney might require an independent medical exam (IME). An IME is an appointment with a different doctor than the one you initially saw to diagnose your injury. They will examine you to determine whether they agree with your physician's diagnosis and your injury's effects on your physical and mental abilities.
How Long After Deposition Is Mediation?
Negotiations might resume after opposing parties review the deposition transcript. It depends on how the plaintiff and defendant do during questioning. Sometimes, both sides want to proceed to trial, believing they have the stronger case and could win. Other times, one or both parties attempt to settle to avoid going to trial.
If settlement talks aren't successful, mediation might be necessary. You, your lawyer, opposing counsel, and the insurance representative will meet to discuss the lawsuit. A mediator facilitates conversations between both sides and offers suggestions on settling the matter.
Each party gets the chance to present their case, discuss the evidence, and inform each other of their demands for a settlement. After giving opening statements, they will separate for the rest of the mediation. The mediator will go back and forth between the parties to communicate what the other says.
The mediator doesn't decide on the case or enter legal judgments. They can only recommend possible solutions to resolve the matter and avoid trial. If you reach a settlement agreement during mediation, the case ends. However, if you can't negotiate a settlement everyone accepts, preparing for trial is your only option.
How Long After Deposition Is Settlement?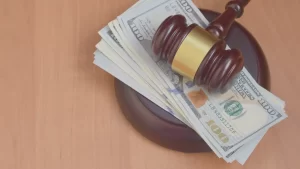 The timeline for a settlement depends on the circumstances. The defense attorney isn't likely to offer a settlement immediately after the depositions conclude.
A few factors can influence how long it takes to settle once you, the defendant, and other witnesses provide depositions, such as:
Opposing counsel believes they have a strong case to present during the trial. They might reject any form of settlement negotiations because they think they can win and avoid compensating you for the accident. The judge will set a trial date which could be months away. There is no guarantee you will win when a jury controls the outcome. The result can go either way.
The defense attorney sees how you and their client perform during depositions and realize settling now is better than letting a jury decide on the case. They might compromise to resolve the matter during mediation or before trial proceedings start.
Although opposing counsel believes their chance of winning is high, they would rather save money and time by settling before trial. They might offer an amount significantly lower than your demands.
Injured in an Accident? Contact Schuler, Weisser, Zoeller, Overbeck & Baxter P.A. Today
Personal injury lawsuits are often complicated and time-consuming. A deposition is a nerve-wracking part of the discovery phase. You might think the hard work is over after depositions are finished, but you could have a long way to go until your case ends.
You don't have to go through this stressful experience alone. Schuler, Weisser, Zoeller, Overbeck & Baxter P.A. has represented Florida clients for over 40 years. We will guide you through every step of your case and help prepare you for your upcoming deposition. You can count on us to fight by your side for justice and aggressively seek the maximum compensation available.
Call our Florida personal injury attorneys at 561.689.8180 for your free consultation right now if you sustained injuries in an accident due to someone else's negligence.